"I was looking for a nice wild place. One day from Pania I glimpsed a red roof in the distance. It was difficult to track him down. The red roof now covered the shell of an abandoned house. Since 1978, as soon as I can escape from Florence, I have sought refuge in this paradise. Pasquigliora and surroundings, now abandoned places"so the Florentine anthropologist Fosco Maraini described "Wild paradise" where his house stands between the mountains of Apuanenow owned by Municipality of Molazzana, in which Alpe Sant'Antonio Cemetery he chose to rest.
His "refuge" officially entered the museum network byThe National Association of Memorial Houses it means something 94 museum houses in 14 Italian regions who have decided to work together on joint projects.
These are buildings in which many people have lived characters of Italian culture. The Memorial Houses National Association is in Italy the only museum network of house museums of famous personalities at national level, it participates in Permanent conference of the Italian museum associations in ICOM Italia and it is a "collaborating institution" of the program UNESCO "Memory of the World" (Subcommittee on Education and Research).
Maraini house
Maraini house is part of a small group of isolated houses in Pasquìgliora locality, on an offshoot of the mountain of Rovaio (Panie group), at an altitude of one thousand meters.
It is a remote place without road, without water if not at the source ten minutes walk away, without power in the early years when Maraini re-established ties to the Apuan Alps, the mountains of his youth, spent there between 1975 and 2004, the year of his death, long periods every year and every summer.
The mayor of Molazzana said that he was proud that a character like Maraini "Has chosen to live the last years of his life and rest forever in our territory. We want, with the purchase "of his home and the creation of the museum of the house," to create an indissoluble bond between Molazzana and Maraini that can stimulate and develop the tourism and culture of our magnificent valley and strengthen its cultural heritage.
"That of Maraini represents a type of house museum where we as an association are convinced – he has declared Adriano Rigoli, President of Houses of Memory -. A place that represents a testimony to Maraini's message, but which also becomes the starting point for a rediscovery and reinforcement of the territory in which it is immersed".
Houses of memory in Tuscany
That Memorial houses in Tuscany there are so many: the Ivan Bruschi Antique House Museum in Arezzo, Michelangelo Buonarroti's birthplace in Caprese Michelangelo (Arezzo), Badia di Vaiano Museum-Casa Agnolo Firenzuola and Villa del Mulinaccio Museum-Casa Filippo Sassetti in Vaiano (Prato), Casa Sigfrido Bartolini from Pistoia.
In Florence: Casa Buonarroti, Villa Galileo in Arcetri, Primo Conti Museum in Fiesole, Casa Guidi, linked to Elizabeth Barrett and Robert Browning, Allori Cemetery, the "English" Cemetery.
But also that one Casa Studio Indro Montanelli in Fucecchio (Florence), Casa Carducci in Santa Maria a Monte (Pisa), the birthplace of Giosuè Carducci in Valdicastello (Lucca) and Casa Giovanni Pascoli in Barga (Lucca).
In Tuscany there are also the houses for: Giotto, Giovanni Boccaccio, Francesco Datini, Leonardo da Vinci, Niccolò Machiavelli, Agnolo Firenzuola, Pontormo, Benvenuto Cellini, Filippo Sassetti, Lorenzo Bartolini, Francesco Guerrazzi, Elizabeth Barrett and Robert Browning, Giosuè Carducci, Sidney Puccino, Giovanni Pasco, Giovanni Pasco. Ferruccio Busoni, Piero Bargellini, Primo Conti, Leonetto Tintori and Elena Berruti, Indro Montanelli, Italo Zetti, Ivan Bruschi, Loris Jacopo Bononi, Sigfrido Bartolini, Venturino Venturi, Elémire Zolla, Pope Clement XII, Filadelfo and Nera Simppe, Michelangelo, Gi. Garibaldi, Galileo Galilei, Giovanni Michelucci and the cemetery of Porta a Pinti (the so-called English cemetery), the Allori cemetery in Florence.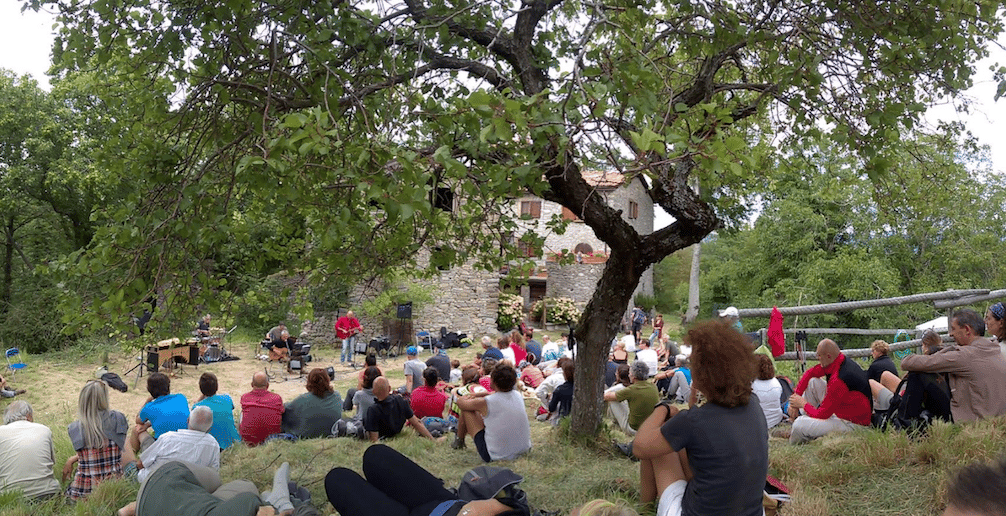 Maraini house