Between the months of May and June, some of the inhabitants of Kalsa in Palermo will probably have been fascinated by the comings and goings of very young photographers who wandered the streets of the historic district intent on capturing everything that attracted their curiosity on film. And if anyone has thought of a school group on an educational trip, this exploration of the city, really, with camera in hand, was the beating heart of the project. Wendy which saw nine children aged between 7 and 14 as main characters, whose shots will be exhibited at Palazzo Butera until August 14.
Born from the idea of ​​the photographers Ornella Mazzola and Andrea Petrosino – who also directed it – curated by Valentina Bruschi and Ferdinando Foresta, the initiative is inspired by the work of the American photographer and teacher Wendy Ewald, who in the 80s helped some children of the analog machines by a personal method called "Literacy through photography", Or "Literacy through photography".
The project was the result of teamwork, to which various local actors contributed. "Thanks to the resources deployed by the Allenora Foundation, in addition to the welcome and availability of the Valsecchi spouses – Mazzola and Petrosino told us – a number of synergies have been created which have involved different realities and people from Baco About Photographs in persons of Andrea Campesi and Valentina Sestieri, of the Mother Superior Sister Anna Ercolina Saullo of the Institute of Artigianelle of the Daughters of Sant'Anna alla Kalsa and of Don Giuseppe Di Giovanni of the parish of Santa Maria della Pietà alla Kalsa together with volunteers Antonella, Lucia and Nino. Without all these "human" forces, we would not have been able to do anything ».
And the community has shown that it values ​​these efforts to offer unprecedented opportunities for growth to the youth of Kalsa. "If they made this workshop for adults, I would participate immediately," says Concetta Spanò, 53 years old from Palermo, who grew up in the Kalsa neighborhood, mother of Rosanna, one of the girls who made some pictures on the exhibition. "My daughter already went to secondary school with sister Ercolina – she continues – and as a child I myself went to this institute to do my homework or play. Here, children can also try other activities such as theatre, play the violin and, not least, discover how to use a camera. When my daughter asked me to participate, I immediately said yes.'
On display, you can admire 17 poster-sized images, 10 analog prints all in black and white, and a video on the screen that runs in a loop, bringing together almost all of the digitally scanned images. On one wall there are also 3 polaroids that show an intimate and poetic testimony of the historic center of Palermo and of the lives of the girls and boys who have immortalized them.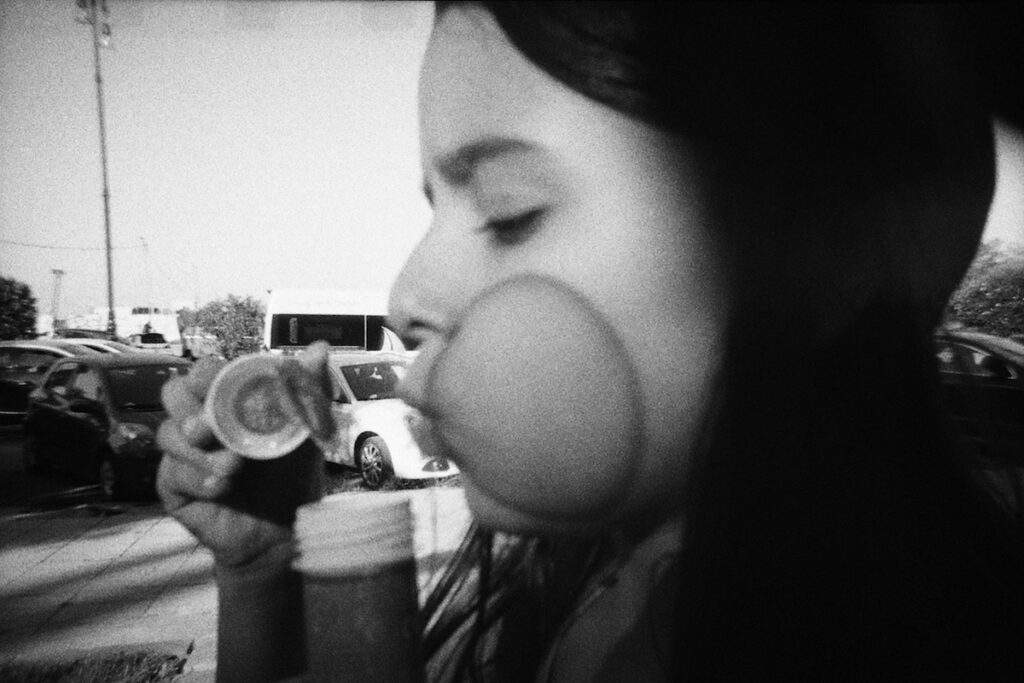 "There are only these three polaroids left – says Andrea Petrosino – at a certain point we put our polaroid camera in the hands of the boys so that they too could experience the magic of immediately getting the development of the image. There are only three left, because every child at the inauguration wanted to take one with them as a souvenir'.
The nine participants – Anastasia, Christian, Emanuela, Gabriele, Nicholas, Noemi, Rosanna, Veronica and Youssef – had reusable film cameras at their disposal, thanks to which their approach to the photographic medium was instinctive and direct, free of any kind of prior conditioning . -visualization of the image, as is often the case with digital cameras and smartphones.
"It has been exciting months – Mazzola and Petrosino told us – where we also had to deal with more complex family realities, but still managed to involve everyone in the same way. Together with them, we also set up a dark room for the development inside Palazzo Butera, and that seeing the amazement in their eyes and the joy of seeing their pictures being made gave us a unique feeling'.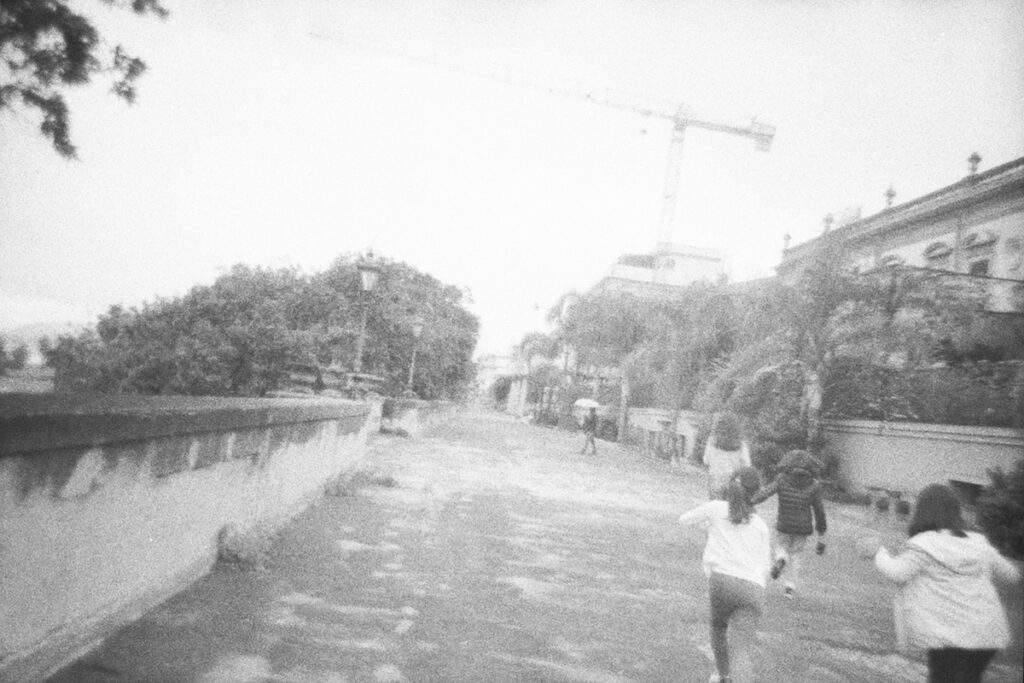 The experience, given the results, certainly does not end here, the two photographers emphasized: "Always following Ewald's example, we would like to create a photographic book that shows a Palermo seen through the eyes of children, so we would like to be able to expand the project to other neighborhoods and not to lose sight of the Kalsa boys of course ».
The project was also made possible by the YOLK™ Palermo Association, led by Clementina Cordero di Montezemolo; a third sector body born in 2017, which deals with involving children in terms of social and material vulnerability in extracurricular activities that can bring out the hidden treasure from each "shell", through an unconventional model of experiences and training courses.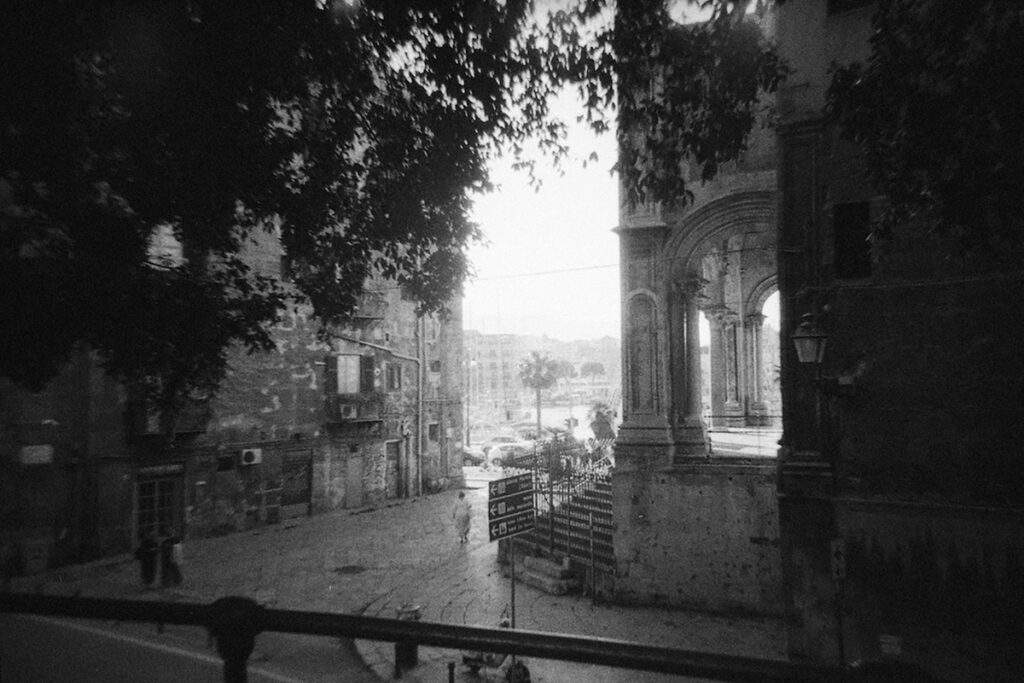 Our commitment is to offer authoritative content without invasive advertising. Are you a regular reader of the Sicilian Post? Support it!
Make a free donation

Would you rather make one transfer? Email us to request our bank details