MILAN, 24 January 2022 – From 25 to 27 March 2022 the first edition of Milan Graphic Festival (MGF)the new widespread festival dedicated to graphic design, for illustration and visual cultures promoted from SIGN And h+, edited by Francis Dondina. For three days, the festival will bring a wide calendar of events to the city – between exhibitions, workshops, talks, lectures, study visits and installationswith Italian and international guests – based on the two main points in Certosa graphic village And BASE Milanand in collaboration with important Milanese cultural institutions and realities in the sector.
"Graphics are everywhere, wherever we turn: in the streets and in public spaces, in homes, offices, on store shelves, in the objects we use every day and in the various forms of communication. Graphics have contributed to and continue to build a country's identity and culture". To this, as appears from the curator's words Francesco DondinaMilano Graphic Festival will involve a wide audience, no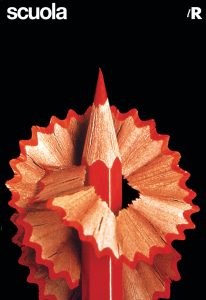 only by insiders, but also by citizens, curious, passionate, who will be guided – in an atmosphere of exchange and discussion – to discover the world of visual communication and the increasingly crucial role it occupies today, from an everyday , which now extends to the digital world up to graphic design as a tool for change and representation of the changing city.
Milano Graphic Festival will activate exhibitions and initiatives the most important institutions cities dedicated to the languages ​​of visual communication, art and design: among these TODI Design Museum Compasso d'Oro, Triennale Milano, Castello Sforzesco, Humanitarian Society, MUBA – Milan Children's Museum, Casa degli Artisti. The event will also see involvement of schools and universities, associations, art galleries, private studios, booksellers and publishers that will promote special projects and in some cases open to the public for the first time, inviting graphic designers, art directors, illustrators, editors and professors to tell their journey and their vision.
The Milano Graphic Festival will have two main points: BASE Milana reference point for innovation and cultural contamination located in the Tortona area, e.g Certosa graphic villagea new space dedicated to creativity, which on the occasion of the Festival will come to life in Certosa districtthe district in the north-west of Milan currently at the center of a lively renaissance, transforming from a manufacturing pole to an innovation district populated by creative industries and fast-growing innovative companies.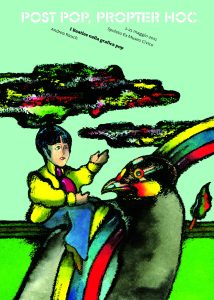 Right in the Certosa district, i via Varesina 162was recently born a large mural over 57 meters long created on a project by the graphic studio CamuffoLab, with the title When the city changes, you look at its colorswhich quickly became a symbol of regeneration and creativity for the neighbourhood.
In the rooms of BASE Milan, SIGN – the permanent observatory of visual design involving over 100 Italian designers and graphic studios – will present the exhibition SIGN II. Modern Italian graphicssecond chapter of the exhibition of the same name, also held at the former Ansaldo at the end of 2016. Combining authoritative names and promising young people from 25 Italian graphic studios, SIGN II intends to offer one insight into the state of graphics and design of Italian communication, to show how it enjoys excellent health, in the wake of its great historical tradition, but always able to renew itself and handle the international scene. Among the names on display: Salvatore Gregorietti, Andrea Rauch, Paolo Tassinari, Paola Lenarduzzi, Silvana Amato, The tiger And Franco Achilli.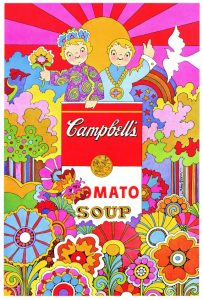 That Certosa graphic village it will be one instead temporary performance space of 3,000 square meters dedicated to modern creativity where, in the exhibition Generation YZ, that designer under 30 years old will be able to work on a special urban graphics project. They will be held here the first assembly of the States General Italian Visual Design Schools by Franco Achilli and some exhibitions about the masters of visual designlike the one dedicated to the US chart John Alcornfocused on the works created from the beginning to the 70s, in America and Italy, by Marta Sironi and the Italian designer Albert Steinerwith a selection of the most representative posters of his work, curated by Anna Steiner, Franco and Matteo Origoni.
The village will also be place dedicated to meetings, experiences and research: conversations with Italian and international designers, project spaces, thematic lectures, performances and workshops will animate a rich program dedicated to professionals, students and people of all ages who love visual design.
A system project, inclusive and collaborative, Milano Graphic Festival therefore proposes itself as one catalyst for ideas and relationships on the subject of visual communication, for generate knowledge and pollution and put the business community in touch with the best Italian communication designfocusing not only on the improvement of an art that crosses all disciplines, but also on the role of communication design in urban renewal and its influence in favor of the quality of life and well-being of citizens.