"Every war is a war against children," said Eglantyne Jebb, founder of the charity Save the Children. Jebb began handing out flyers about children starving during World War I, urging people to take action.
Now it's your turn to help Yemen's children and end a brutal civil war. You can write to your elected representatives and urge them to encourage a peace agreement between Yemen's fighters. In Yemen, children have died of bombs and also of starvation as a result of the seven-year conflict with the Saudi-led coalition fighting the Houthi rebels.
The only ray of hope in Yemen is a ceasefire that continues to hold, greatly reducing violence. "The ceasefire in Yemen has lasted for two and a half months, something unprecedented during this war and something that seemed unthinkable earlier this year," said Hans Grundberg, the UN special envoy to Yemen.
Save the Children recently spoke with Yemeni children who want the fragile ceasefire agreement to lead to lasting peace. The guys shared their ideas.
Ten-year-old Maya, who has shrapnel in her left arm, back and stomach from the fighting, begged: "It is important that the ceasefire continues because we want to live safely. We do not want bombings and fear. We want to live a safe and happy life, but if we slip back into the war, we will live in fear, just like the past. [seven] years."
Ammar, 11, also wounded by the fighting, said: "I want the warring parties to renew the ceasefire and stop fighting, no bombing or anything. I want to tell those in power that there is peace".
Save the Children interviewed 20 Yemeni children, including Ammar and Maya, who have come up with their own peace principles for Yemen. They want the ceasefire to continue and are the first step towards a lasting peace agreement. They want roadblocks to stop and people to be able to move freely in the country. The children want mines and other bombs removed from Yemen, and they want to be a part of all future peace talks.
The Saudi coalition and the Houthis should listen to children begging for peace. The international community must encourage peace in Yemen to ensure the lives of millions of people in danger.
It is also urgent to help feed the Yemenis. There are 17.4 million people in Yemen suffering from severe hunger according to the United Nations World Food Program (WFP). That number is expected to rise to 19 million in the second half of the year.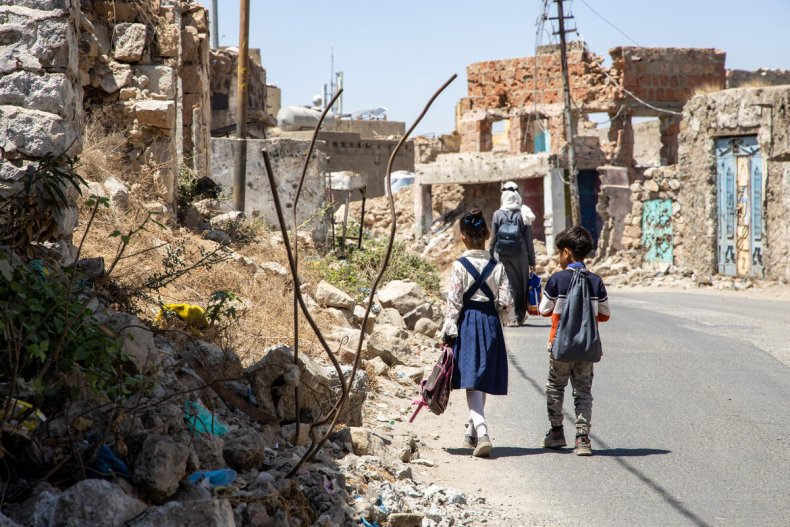 With such low funding, WFP is forced to reduce emergency relief efforts. This is starting to affect life-saving nutrition programs for infants. A recent WFP report says it "faces disruptions in the supply of specialized food, which, together with the lack of funds, are expected to have a significant impact on nutrition interventions in Yemen in the coming months."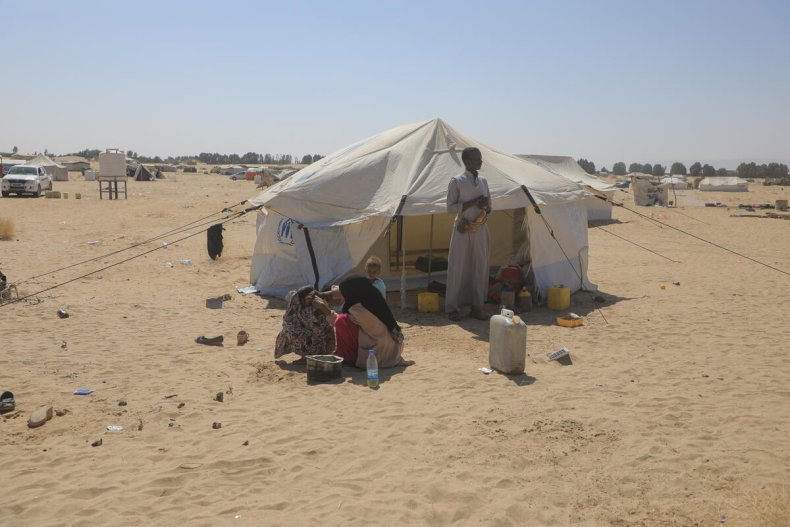 A further WFP warning in the same report said: "Further cuts in aid will be inevitable in the coming months unless additional funds are mobilized quickly." Both infant food and school feeding programs in Yemen risk being cut due to lack of funding. We can help WFP, Save the Children and other charities by donating food to ensure that Yemeni children no longer starve.
We do everything to ensure that they receive this precious gift.
William Lambers is an author collaborating with the United Nations World Food Program (WFP) on the book End hunger in the world. His writings are published by Washington Post, History news networkof Cleveland The simple trader and many other newspapers. Lambers recently volunteered to write the Hunger Heroes section of the WFP Freerice online learning game.
The views expressed in this article are those of the author.