Saturday, June 25 in the park of Villa Calcaterra and Busto starts Arsizio "CineScience"a new film festival dedicated to the world of science.
Busto Arsizio – Saturday, June 25 in the park at Villa Calcaterra It's getting started "CineScience"a new film festival dedicated to the world of science, which precedes the traditional summer film proposal (Saturday evening from 9 July to 27 August) and joins the review of films and documentaries on the mountain, organized by CAI of Bust on the occasion of the 100th anniversary (three evenings on Thursdays at the Textile Museum from 23 June).
"CineScience"
The Scientific Film Club is proposed by Research Center in Neuroscience directed by Lia Forti, affiliated with the Department of Biotechnology and Life Sciences at the University of Insubria and created in collaboration with the Michelangelo Antonioni Cinematographic Institute, as part of the BA Cultura per l'Estate, the container for cultural appointments coordinated by the Department of Culture, chaired by Deputy Mayor Manuela Maffioli.
CineScience consists of a cycle of three screenings, scheduled for 25 June, 29 June and 2 July, which addresses issues related to both neuropathologies important (Parkinson's, Alzheimer's) to to the condition of people with autism. The screenings will be introduced by experienced clinicians and are aimed at the general public and associations of family members of patients and people with autism.
These evenings are intended for increase awareness and interest in the public the psychological, social, clinical and scientific problems associated with these pathologies and conditions, which are unfortunately very widespread; in addition, to provide family members of patients and people with autism with additional insights into topics they already know.
Program
The selected films are three stories with great effect and great success:
June 25 at 21.15
Awakenings [1990, di P. Marshall, film drammatico con R. Williams, P.A. Miller e R. De Niro; tre nomination agli Oscar per miglior film, migliore sceneggiatura non originale e miglior attore; 121 min]. It is a great classic of the dramatic film, the story is taken from the novel of the same name by Oliver Sacks, it tells the true story of Dr. Malcolm Sayer, a physician who in 1969 discovered the positive effects of Levo-DOPA in the treatment of Parkinson's. A classic that certainly deserves to be remade;
June 29 at 21.15
Still Alice [2014, di R. Glatzer e W. Westmoreland, film drammatico con J. Moore, Oscar Migliore Attrice 2014; 99 min]. The film tells the story of Alice Howland, a happily married woman and mother of three, a famous Harvard associate professor at the height of career, which suddenly begins to suffer from short-term memory loss. Alice, who has always been accustomed to being fiercely independent, tries to keep her daily routine intact as her illness progresses. A film that offers many interesting and exciting food for thought;
July 2 at 9:15 p.m.
Live, animated [2016, di R.R.Williams, film documentario basato sul libro "Life, Animated: A Story of Sidekicks, Heroes, and Autism" scritto dal padre del protagonista, Ron Suskind; 91 min]. This documentary tells the life of Owen, who manifested symptoms of autistic syndrome as a child. Locked inside himself, unable to process his emotions, Owen invents in Disney movies a way to break through the barrier that separates him from the world. It is a true story, a very positive and suggestive example.
An evening in the company of the experts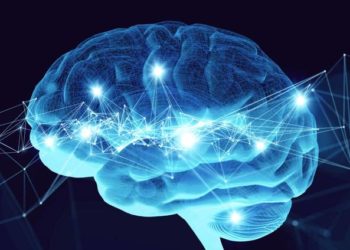 Prior to the screenings, there will be an introduction by experts, who will present a brief overview of the pathologies and the autistic condition, their symptoms, psychological and social aspects, and will comment on the point of view taken in the films.
It's about Marco Maurineurologist (from the Department of Biotechnology and Life Sciences) at the University of Insubria (per Still Alice And Awakenings) and Cristina Panisi, pediatrician, expert in the clinical, psychological and social aspects of autism; Medical-Scientific Rapporteur from BluLab of Varese (Integrated Innovative Service for Autism at the Sacra Famiglia Foundation) (for Live, animated).
The editorial staff
Continue to follow us on our social network, click here!
related articles