A creative studio that offers gathering events thanks to a travel format. Art, nature and food come together to provide experiences that seem to live slowly. And these days presentation in Milan for Fuorisalone
The OSMO project conceived by Giada Mariani, photographer and creative director. It is divided into two parts: a creative consulting studio and a part dedicated to the creation of "assembly" events, where groups of people gather around a theme. The events will be held every month and a half in different places, with programming based on the involvement of experts from different fields. The revolution proposed by OSMO is a kind of new renaissance whereanthropos it is put at the center, along with direct human relationships, face to face, overcoming digital interactions, introversion as a negative drive of technologies, fear of contact with others, social inhibition with consequent emotional withdrawal. The first event, held in late March in a farmhouse on Appia Antica in Rome, was attended by new artists Andrew Iacobucci, Arianna De Nicola, Sofia Mattioli And Kamize Kiyan. Culinary art and cosiness are essential components of the project.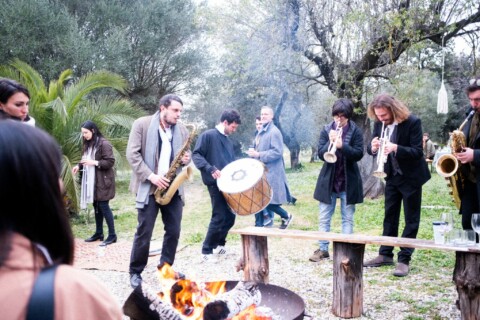 NEXT EVENTS OF OSMO
On June 8, OSMO arrives in Milan in the garden of H +the communications agency that works at Pianocity and Biennolo, among others. Play landscapes will approach a musical selection spiritual jazz edited by Leonardo Pellegrino for a dining experience devised by Margherita Issori and Alice Héron in which the design pieces of Alba Maria Faggionato. While Faggionato's glassworks will come to life through the age-old tradition of breaking bread and a dance performance that will celebrate the improvisation of the ballerina Giulia Ravarotto, "The different experiential layers of the event will be cohesively intertwined through Il Giardino dei Tarocchi, a new musical format by Leonardo Pellegrino, creative director of Sali e Tabacchi".
"In Milan" says Giada Mariani "we have found a green corner of the city to preserve the element of nature that is central to the project. Our experiences are gathered so that they do not become like other events that you quickly pass by, exchange a few words and run to the next appointment. More presence and interaction with the surroundings and people is required. For Playscapes, we worked on a manifesto epilogue with Vere Van Gool and the half-Australian half-Brazilian sculptor Kiri-Una Brito Meumann about the role of play in the community, in design, in the approach to space ".
Towards the end of the month, OSMO returns to Rome at Villa Medici. It will be a multi-sensory journey through the villa's gardens and forests, culminating in a dinner in collaboration with the chef who currently lives Zuri de Souza and the artist Cosima Bucarelli.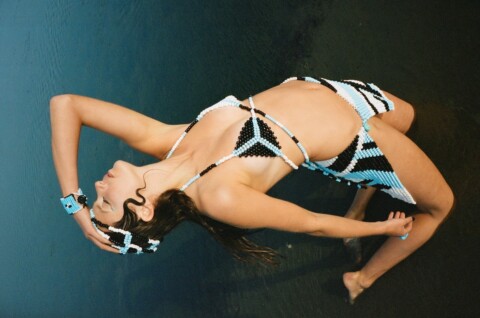 OSMO, AN OVERALL LOOK AT THE PROJECT
Mariani defines OSMO as one "Creative engine for dynamic collaborations and collective meetings around art, nature and food based in Italy", it is still "A creative studio offering end-to-end services to brands that want to stand out and connect deeply with the public through physical and digital channels".
The format is touring and offers interdisciplinary events that see the participation of teachers, researchers and creatives from around the world. Another important part is the role that the guests play, which in the same way as the organizers puts their personality, aptitude and individual tastes into play in the meeting in a spontaneous and natural way in the flow of conversation. Nature is fil rouge, or we could say "green", which connects and brings together any future event along with the idea of ​​doing nothing. The aim is to provide the tools to make the most of leisure time and build a community that together wants to enjoy experiences such as concerts, rituals or poetic walks in the green as Baudelaire strollers. Quality, culture and slow living are actually stated as new parameters for luxury.
Project completed this way? Not really: Casa OSMO is also born, that is "An Italian escape surrounded by nature, a guest house with multifunctional spaces to host a dynamic program of seasonal, private and public events. Developed to offer a place for isolation and decompression as well as for engagement, meeting and engaging experiences." To follow.
-Giorgia Basili
Wednesday 08.06.22
19 – 23 / noon 20.30
The villa – the garden
h + (NoLo)
Via Soperga, 41 – Milano
[email protected]
giadamariani.com
Instagram: @osmo_osmo