Punks, freaks, warts, frogs, sausages, sumo wrestlers, potato recipes, nightmare customers, Garfield on acid, dancing beans, Klingons, underground comics, haiku poems about Los Angeles – all this and more comes from the colorful pages of fanzines produced by Little splendora Californian collective that since 2012 has carried out an independent publishing project focusing on self-production, serigraphy, lithography, rice printing and, above all, experimenting with "other" languages ​​and fantasies.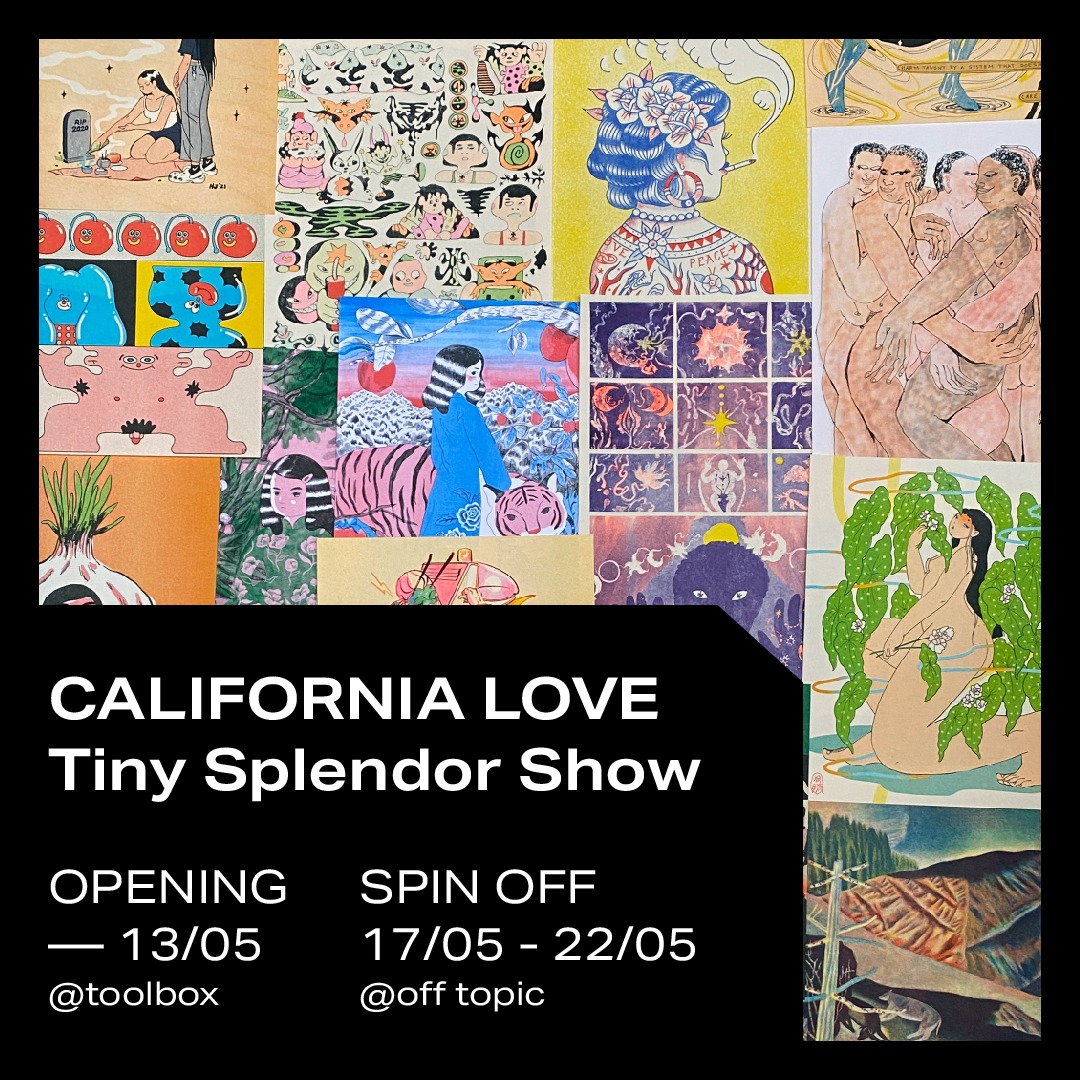 With two headquarters – one in Los Angeles and one in Berkeley – and more than 100 publications, one founded by Cynthia Navarro, Kenny Takar, Max Stadnik And Sanaa Khan is one of the most interesting indie-based publishers in the United States, and will be an unusual guest at Turin for a special three-day event – from 13 to 15 May born of the cooperation between the Torino Fringe Festivaldedicated to performing arts, Graphic Days®as we already know well here at Frizzifrizzi, as it is the main festival dedicated to graphics and visual design held in Italy, and Press Club Turincreative laboratory and cultural center of Piedmont's capital.
That CALIFORNIA LOVE. Small splendor show will develop with an exhibition market (100 works including resographs, lithographs and zines by 40 international artists on display and 1000 pieces for sale) in the Toolbox Coworking room from 13 to 15 and then a spin-off at Off Topic from 17 to 22 May ; a lecture (also from Toolbox, 7pm on Friday the 13th); and finally three workshops – Print without fear!, Scan Do! And Add a seat at the table – which will be held in the rooms of Print Club Torino.
For the occasion, we had the opportunity to do a little interview with Max Stadnik And Sanaa Khan by Tiny Splendor.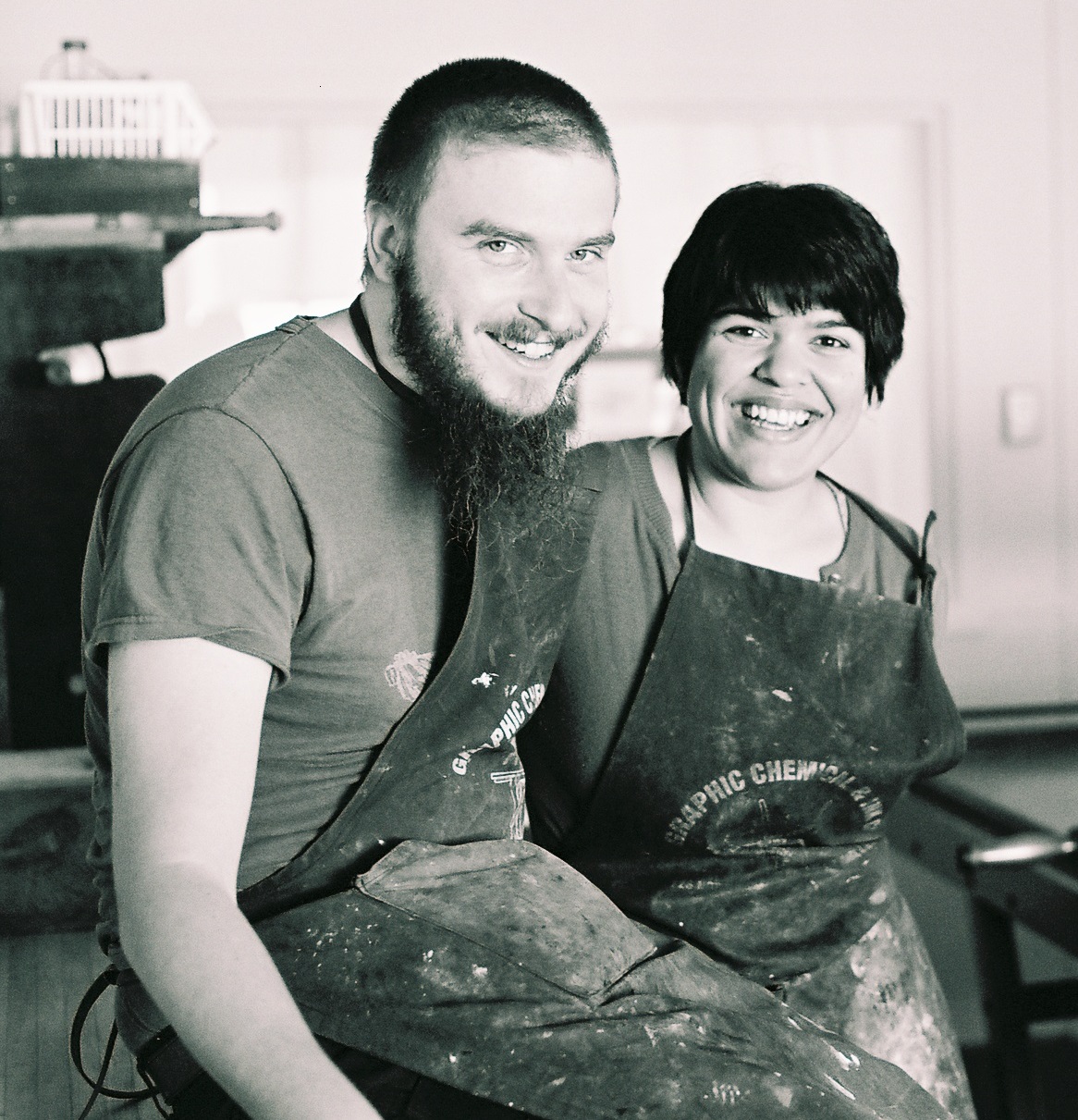 How did you meet each other? And what was the driving force that made you create Tiny Splendor?
We met in college, where we studied traditional engraving and specialized in stone lithography. After school, we felt there were no options for us, so we started selling our prints on the street from a wooden box we called our travel gallery. We came up with the name Tiny Splendor to call our collective (modest, but wonderful!). And we started selling prints and magazines where we could.
What are the first fanzines that were somehow important to you?
In the beginning we were inspired by Matt Furie, Le Dernier Cri, Sam Flores, Giant Robot – a lot of illustrations and comics.
Tiny Splendor is a project that is heavily dependent on social networks, friendship, collaboration between like-minded people. How do you think all of this will come out in your projects?
Our approach is the result of collaborating with our friends and trying to work with underrepresented artists. We have a philosophy, and this philosophy is to make art accessible through multiples. To keep things cheap and make money, but continue to provide sincere effort and care.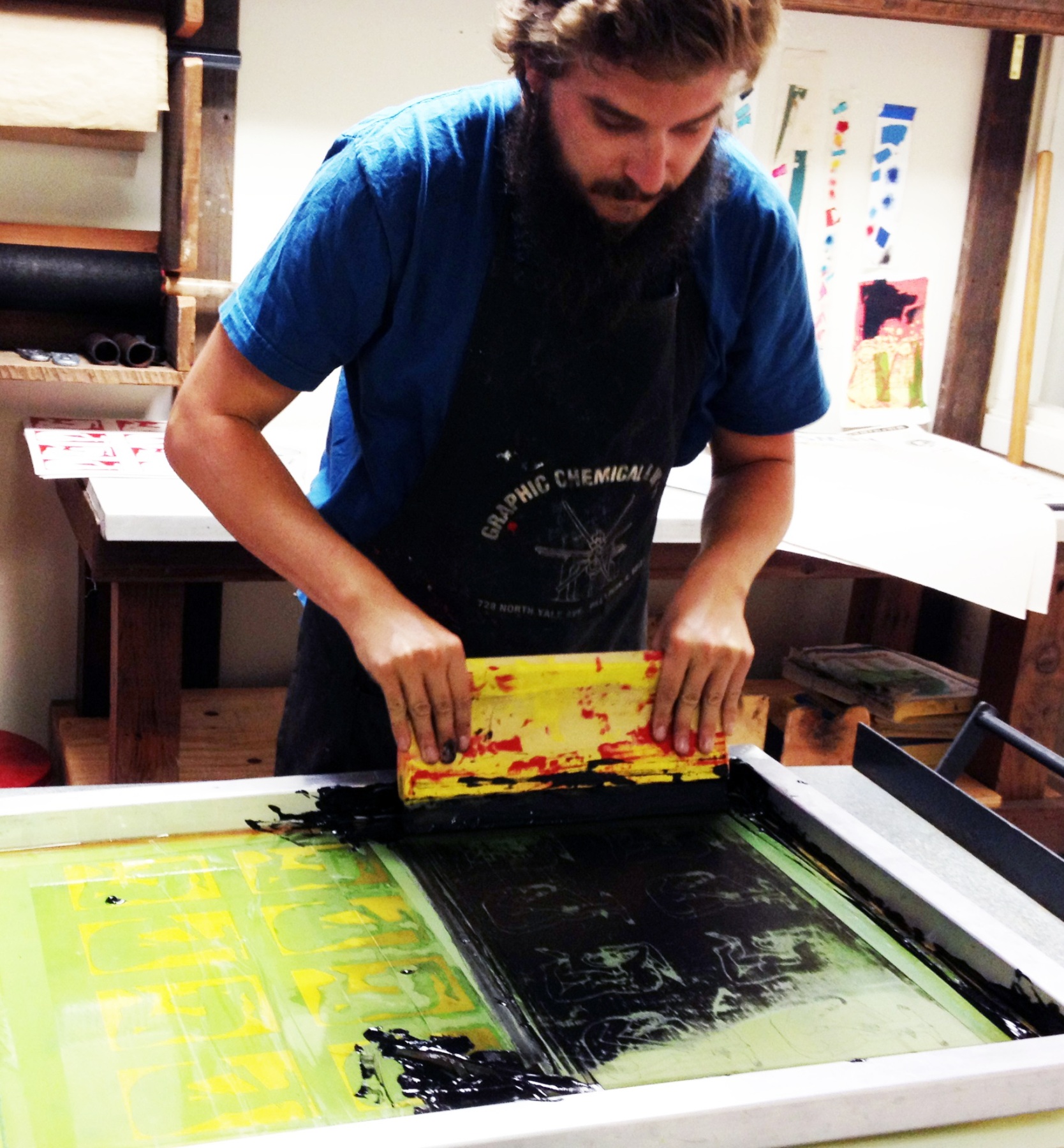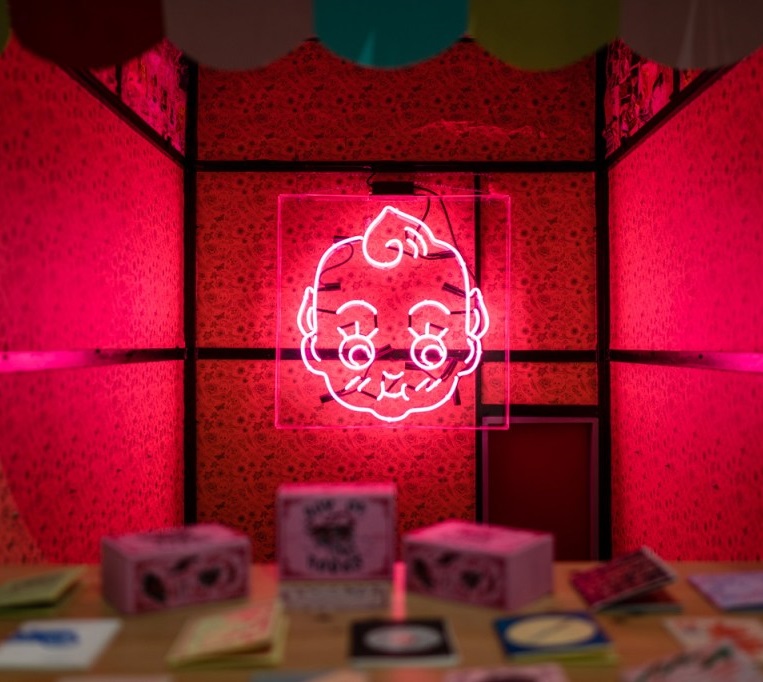 How do you work on a project?
We print a circulation and share the work with the artist we collaborate with. The artist can sell his half and we can sell ours.
Which of your fanzines has had the most success? Why do you think?
The many ways of the potato by Sanaa Khan – a small fanzine (currently sold out) showing illustrations of various potato dishes. It has always been popular; we have sold about 2,000 / 3,000 copies, with all reprints!
Above all, you specialize in rice printing. What fascinates you most about this technology?
Rice attracted us when we started because it was cheap and fast. We were not satisfied with only printing in black and white on the xerox machine. Since rice printing works with one layer of color at a time, just like traditional printing processes, it fascinated us. It is a unique process that mixes analog and automation.
You have a studio in Berkeley and one in Los Angels. How are the "scenes" of the independent press in these two cities?
The Berkeley area is smaller, so the printing community we are part of is somewhat more intimate and works a little on edge with the technology culture of the San Francisco Bay Area.
Los Angeles is much bigger, so the print community is a little bigger, but that includes a much closer collaboration with Mexican printers and artists that we love.
In Italy, the pandemic has hit the panorama of small publishing companies like yours very hard. Was it the same in the US?
Yes. Small printers met in person for book fairs, fanzine festivals and other live events. All of these things disappeared, so there was a moment of uncertainty about how we could reach out to our audience and trust how we had produced, shared, and sold our work up to that point. We have moved on to selling fanzines online, but it is not quite the same. We had to close our press office in the Berkeley community to the public, but luckily we were able to reopen after six weeks of limited access.
Do you think Italy or Turin could inspire you with a new interesting project?
Yes, we love Italy so much! We can not wait to meet artists whose work we can admire (and perhaps we can collaborate with). We are excited to learn the technique and practice from Torino Print Club, which has a beautiful space, very similar to what we hope to offer in our space.