by Silvia Martucci – This reflection comes from a photo I saw a few days ago: In the 1960s, against the backdrop of an Italian city, children are playing football along a road with some cars. I immediately translated the picture to today, and the traffic, the clink of horns, concrete, and cars in the second row, stood before me in horror, evoking a reflection in me: where do our children play? Children living in the city?
It seems like a pretty stupid question: in parks of course. However, it is not obvious.
Few people know it, but the New York International Convention on the Rights of the Child of 1989 recognizes the right to play. Italy ratified the Convention by Law 176 in 1991. Article 31 recognizes the minor's right to rest, leisure and to devote himself to play and recreational activities specific to his age. The right to play is the right to the full manifestation of the child's character.
Faced with this, are we really sure that we are ensuring that children can exercise their natural rights?
I have lived abroad for many years, first in the United States and later in Northern Europe. I am a mother of two children and a lawyer. In my experience as a mother, I was able to experience on my own the solutions that other countries have adopted with regard to the play-recreation system for urban children.
In every neighborhood, in the cities of Northern Europe, there are spaces between the buildings created specifically for children to let them play and live together: a common condominium area, which can be a patio, part of the street or a neighboring sidewalk. ; a room equipped with games, such as swings and the like for the little ones, but also small courts where they can play football if necessary.
In Germany, the "Spielplatz" recreational areas are designed specifically for children; they may be located inside a park, but very often they are deployed in urban contexts. Where we have buildings and sidewalks without even a patch, every single place abroad is dedicated to children.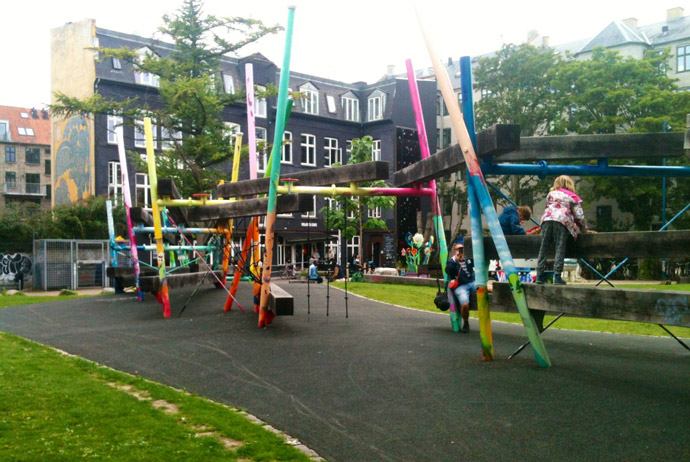 But where is the place in a city like Rome, Naples, etc. will you tell me that? (Some Ispra data assume that superstructure – and therefore land consumption – equates to 15 new cities each year until 2050!)
And this is where the city planner's task lies: to create open spaces where children can play and find their own living space. A space made to measure for children, as a result of a coordinated study by educators, psychologists and urban planners. Fewer cars, less concrete, fewer shopping malls.
In our cities, children are the most victims, and very often they are victims of common attacks from parents who only see them with video games in hand. But on the other hand, what alternatives are there? If we do not create neighborhood spaces where they can stay safe, then where will these children and young people ever be?
Cities need to be rethought, neighborhoods and buildings need to be redesigned to suit people and children. Everything must be within walking distance within 500 meters.
And our mentality must also totally change.
Very often children playing in the yards, "disturb the tranquility of the building!". How long have I not heard the happy cries from children in the yard under the house?
The Supreme Court has ruled that any clause in the Condominium Ordinance that prohibits gambling with minors is invalid. The common parts can in fact be used by all condominiums, even by children, according to Article 1102 of the Civil Code. The only restriction is not to prevent its use by others or not to change its destination ».
Therefore, no neighbor can forbid children to play. "The ban is always illegal, but the owner-occupied flats can regulate the play activity with specific clauses: it can be stated, for example, that from 2 pm to 4 pm in the afternoon it is not possible to play in the common areas".
In the USA, as in many parts of Europe, some areas of the buildings / dwellings are common areas for children and adults, the so-called "clubhouses": think of our condominium terraces, almost never used, and think now if in their place there were play- / relaxation areas furnished with tables, computers, games, etc … Greater safety for children who do not have to go out in the city streets in search of a playground, and greater relaxation for parents who very often see sacrificing their own time in the car turn and turn in search of a recreational solution for your little one.
Let us not expect politics to achieve what we citizens can, we must do, above all driven by love for our children.
An example of this is the reality born in Correggio, in the province of Reggio Emilia: a district built by a cooperative (from an idea of ​​the architect Luciano Pantaleoni), a half-abandoned suburb, renamed Coriandoline, was designed exclusively by children through ten year. The spaces, as in a fairy tale, assume colors and functions never experienced before. http://www.coriandoline.it/
In Rome, in the district of Prati, however, some condominiums have agreed with each other and have created a play area within their own condominium courtyard. They have opened access to all the children living in the neighborhood and every day it is populated by a myriad of children and their cries of joy.
I do not want to sound anachronistic, and I know that no one will ever be able to play on the streets again, but we must reflect that our cities also belong to our children and that their needs must be respected.
Improving our cities and rebuilding them to the needs of children is a duty above all, because as a mother I no longer want to hear my children, who now and then with a veil of sorrow in their eyes tell me: "I want to go back to where we were before (abroad), where I could at least stay outside and play."