As we told last Saturday May 7 and Ronchi di Percoto, at Nonino distilleriesthe ceremony of Nonino Award 45th year + two. The appointment kicked off the celebration of the 125th anniversary Nonino family in distillation: from Orazio to Benito, from Benito and Giannola to Cristina, Antonella and Elisabetta.
There the jury for the awardled by Antonio Damasio, and composed by Adonis, Suad Amiry, John Banville, Peter Brook, Luca Cendali, Emmanuel Le Roy Ladurie, James Lovelock, Claudio Magris, Norman Manea and Edgar Morinthus awarded the International Prize to author David Almond, with this motivation: "An author's talent is a gift from the gods, but the talent in writing for children and being understood and appreciated by them is a double gift. David Almond is one of the – rare – double-gifted writers. His classic novel for young people, Skellig (Salani), has been translated into forty languages, has been adapted for theater, radio and canvas. There is even a work based on it. But today we will first of all mention his latest novel, The war is over, a very moving tale that takes place during what was called the Great War – World War I. The central character, John, does not understand how he as a child can be "at war," as his teacher assures him. John's father fights in the trenches and his mother works at an ammunition factory. One day, John meets a child like him, except that Jan is German. It's a very moving story, with added pathos these days, where every night on our TV screens we see the terrified eyes of the children of Ukraine. But The War Is Over is full of hope for a future where children like John will still grow up and wonder: How can I be at war with my fellow human beings? As David Almond said, 'When I write stories, I feel a connection with the very young who want to build a better future'. David Almond's stories together form a thread of hope ".
It may also interest you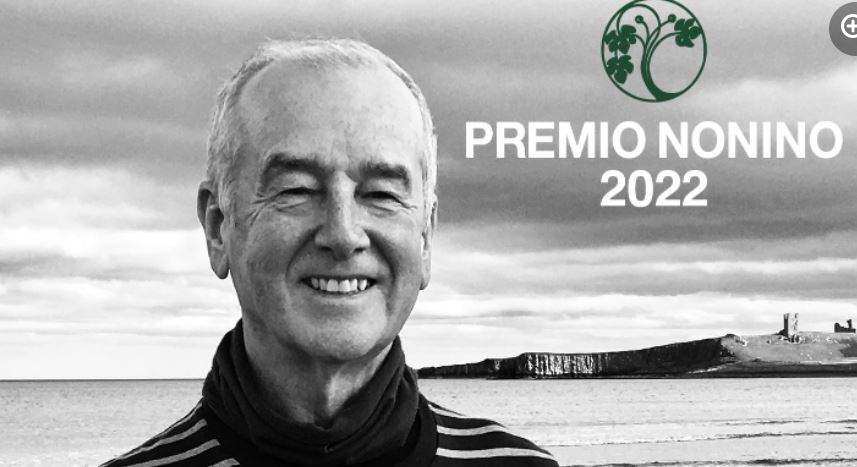 Below is the speech given for the occasion by David Almondwhich we publish with the permission of the Salani publishing house and which have already been proposed by Future:
by David Almond
May 7, 2022
What a great honor. I thank the jury and the Nonino family. A special thank you to Mariagrazia to all of them from the great Salani Editore; to my other wonderful Italian publisher, Orecchio Acerbo, and to my translators. Thanks to all my editors, including the little fools who years ago printed my very first stories for a handful of readers, and to all my readers everywhere. And to my family, especially my wife Julia and my daughter Freya, who are a constant source of inspiration and support. The beautiful Italy has been very good for me in recent years. Thank you to my readers here, and to the ingenious Italian children I meet, and who of all children in the world seem to ask the most surprising and insightful questions about my work.
And thank you for choosing a young people author. This award recognizes the importance of this work. Honor our young citizens. Honor all of us in the world – writers, artists, publishers, teachers, librarians – who work with and for young people.
I never expected to write for children. I thought: I am an educated adult and therefore I should write for educated adults. Which I have been doing, or trying to do, for several years. Then they were surprised by a story called Skellig. As soon as I started writing it, I knew it was the best thing I had ever done, that it was the culmination of everything that had happened before, and I realized, to my amazement, that it was primarily a children's book. I felt a rush of new strength and liberation. As I continued to write, I felt a new emotional audacity, an artistic freedom. I was home again. I started to become the writer I was meant to be.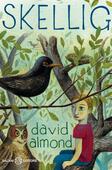 I have not looked back. I was free to explore the many ways to tell stories, to collaborate with important artists, musicians, theater directors, actors. My work is based in my corner of England, the North East, the lovely damaged town of Felling, the great beaches of Nothumberland. Far from the metropolis, the northeastern part is a place with borders and wild nature, folk songs and old industries. A place whose language has a characteristic sound and rhythm. The place has often been dismissed as uncultivated, its language defined as rude. He wrote about this beautiful place in this beautiful language, and my work has been published and represented all over the world.
Until I wrote Skellig, I knew a little about the world of children's books. Like my North East England, it's a place that they're largely trying to marginalize, to liquidate, to treat with condescension. But this is a place for creativity and experimentation. It is populated by people who truly believe that art and books can help create a better world, and who are committed to making that dream a reality. Do not believe the cynical slant that children no longer read, that they are not interested in stories. They are strong and responsive readers. They read with their body and soul, not just with their brains. They are natural artists. Growing up is in itself an artistic process. Each child transforms sound into words and songs. Each child transforms movement into dance. Every child creates the signs of art.
Children's stories are the heart of our culture. If we could hear the world at sunset, what would we hear under everything? Hold voices from adults around the world who speak and sing and whisper in all languages, and tell stories to their children. Listen. There was once … Let me tell you when … E children listen, and sigh, and laugh and grow up. They recognize the rhythms of the narrative, the physical movements, even before they understand the words themselves. These things have been inherited through time, ever since we sang stories for each other in ancient caves. They are in our blood, bones and breath. Stories limit time, bring generations closer, keep the past alive, project us into the future.
Ted Hughes used to say that every new child is nature's chance to correct the mistakes of culture. God knows there are plenty of such mistakes around the world today. It's a world we adults can get tired of. We can become cynical and bored. We forget to look at the wonders of the world and be fooled by its mysteries. But for every new baby, this world is completely new. Every child gives us the opportunity to see again, to see again. Every child has the opportunity to grow and change.
Writing is childish in itself. It occupies the body as well as the brain. It is a physical act. The youth writer can not be involved in a simple interpretation. There is no room for vanity or cynicism, for simple messages or false instructions. The author tries to entertain, to bring joy, as all writers do, to touch the minds, hearts, souls of readers. The author tries to make the imagination fly and dance. The author does not say, "See how wise and skilful I am." The author suggests to the reader: "See how wonderful you are. Yes, you could do these things too".
Some time ago I was asked a direct question: What is the purpose of your work? I shrugged. I started talking about the artistic adventure, research, the beauty of writing. But I stopped. This was not the whole truth. My purpose, I understand, is to liberate. To help children to truly become themselves, to have a sense of wonder about their humanity, their own possibility. It helps children transcend the narrow views often offered to them by some of our so-called leaders, to free themselves from outdated ways of thinking and behaving, to free them from the boring destroyers that surround us all. Boring destroyers who may appear to be adults but who have left the child. They do not have a baby inside them, or if they have, it is a secret, hidden thing that cries in the darkest corner of the soul.
Cassiodorus said when he spoke of the creators of medieval manuscripts that every written word is a wound in Satan's corridor. I do not believe in Satan, but there are forces and people who are trying to control, regiment, limit the child. Every written word, every story, especially the words written to the young, is an act of hope and optimism, a step towards these destructive forces. We have to keep writing and singing and whispering the words, to keep the old and new stories alive. We must support hope and optimism in an often terrible world. We need to be inspired by our children. Like them, we must be small and brave, we must grow in beauty and strength. We must help keep this world alive.
Discover our newsletters