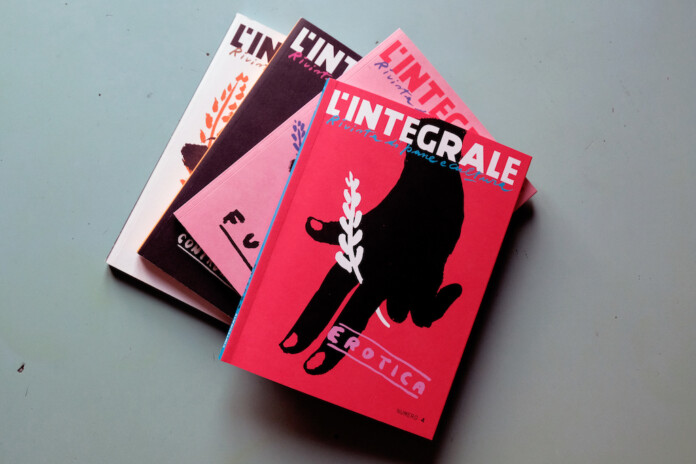 If we talk about independent magazines, one of the most interesting Italian editorial proposals of recent years is L'Integrale – Bread and culture magazine: a cultural magazine, unique in its kind, which tells the world of baked goods from an unprecedented point of view through essays, reports, stories, photographs, recipes and illustrations. As he revealed Diletta Serenieditor-in-chief of the magazine, "whole grain is a bread, a flour that contains all its components, so we like the idea that whole grain is a collection of different stories, from the journalistic piece to the essay". The project started in early 2020, and despite some slowdown due to the shutdown, the first issue was published, Take care of the bread, in October 2020. Lender? Protector is the Milanese baker Davide Longoni. "But in reality it is much more" Diletta Sereni reveals for us – "he built it with us. From the beginning, it was to be an independent publishing project that was not affected by the financier's presence, which risked being perceived as a sponsored publication". The artistic director is Gianluca Cannizzo, also his unmistakable illustrations. The editorial staff consists of Gabriele Rosso, Irene Soave And Tommaso Melilliin addition to the former Diletta Sereni, and each issue has multiple authors and female authors. The magazine has so far been published every four months and is only available in print. Integral it can be bought all over Italy at some bookstores and often in some select shops and bakeries.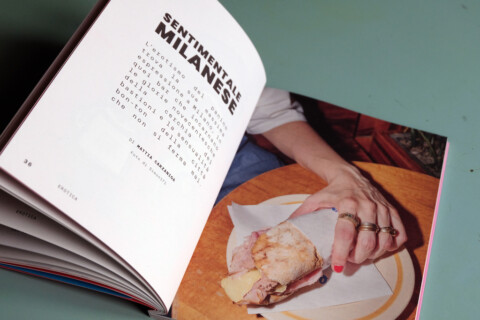 INTEGRAL: FLOATING PLACES BETWEEN BREAD AND CULTURE
Integral is a daring publishing project that uses bread as a fil rouge that is able to set in motion reflections on the world's major issues: from agriculture to literature, through history and anthropology. It is a magazine that talks about bread, but not in the sense you might imagine: here, therefore, bread is not just a gastronomic product, but becomes an aggregator, a source of pleasure and success, a basis for development and rather all, a pretext for exploring worlds that, while seemingly very distant, reveal more than one connection to the food culture. "Food par excellence, that is, bread, has a very strong symbolic component that is often intertwined with the most diverse human stories, and what we like to do is go in search of these intertwines," emphasizes Sereni. The ultimate goal? To intrigue those who have never thought of bread as a cultural instrument through the literary magazine element. Two worlds, the bread and paper publishing, which thus gain vitality by influencing and reinforcing each other.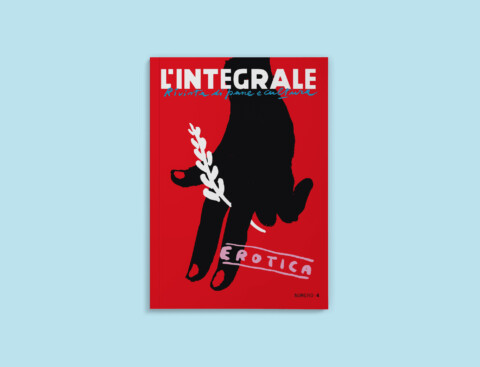 WHICH PASTA IS FULL COLD MADE OF?
If the back world is the main theme of the magazine, each issue tries to dissect a particular theme. So far, four titles have been releasedBeware of bread, Towards nature, Fire and finally Erotica. The graphic style and illustrations of Gianluca Cannizzo, naive and minimal at the same time, characterized by thick and calligraphic lines and flat, opaque and flashy colors, give a decidedly pop and fresh look to the magazine and manage to fascinate even those who find it. below eye for case. "His style is very light-hearted" continues Diletta Sereni "Sometimes as opposed to even the most dense content: his illustrations try to create ease around the most demanding stories and readings". Cannizzo revealed himself how completely free he feels to make the illustrations for Integral: "I dealt with the themes quite off-the-man, as much as possible without deliberation to avoid the illustrations becoming too didactic. Many have asked us to be able to illustrate, but it is my place, my toys and for now I play with it alone! ".
The magazine is printed on 120 g recycled paper, an organic choice that we like and which gives the reader a pleasant tactile experience, as well as conveys the rustic and handmade feeling that is in line with the back world.
Integral it is configured as a series of books, almost collectibles, that tell the story of the time: they want to be timeless products that depend on the paper size. After all, as Cannizzo reminded us: "Bread is touch, manipulation, hard work; Making everything digital would be weird! ".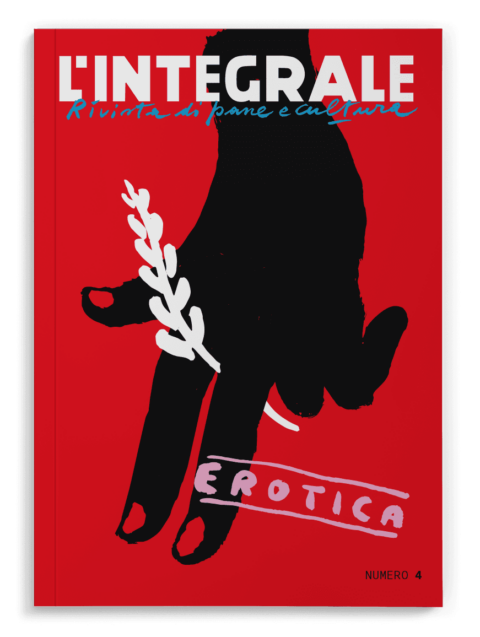 CONTRONATURA EDITION
Towards nature it is one of the numbers we have decided to analyze to understand the cut of the magazine. This issue, published in March 2021, swings between critical topics that make us reflect on our daily behaviors and time travels that show us how bread, between myths and legends, has always been an element of union between peoples. The ten articles are written by Irene Soave, Piero Macchioni, Diletta Sereni, Federico di Vita, Gabriele Rosso, Ilaria Gaspari, Federico Cotugno, Elizabeth Tola And Dario de Marco. At the end of the reading, one almost feels enticed to dip one's hands in flour, to create a dough, and to know in depth the tradition that accompanies every day gestures. In addition to the evocative illustrations by Gianluca Cannizzo, photographs by Umberto Costamagna, Francesca D'Amico, Franco Pizzochero, Pietro Motisi. The language, engaging, ironic and at times provocative, attracts even those unfamiliar with cooking in this reading; the extent of the content being processed arouses the curiosity of a very wide audience: For example, have you ever wondered why there is no gluten-free host for celiacs?
EROTIC: CAN WE TALK ABOUT SEX THROUGH BREAD?
"You can not live without bread, just as you can not live without desire", a phrase that could sum up the philosophy of the latest issue of the Integral with the title Erotica. Published in November 2021 (no surprise, independent magazines often have irregular publishing speeds), this issue explores issues of history, culture and fiction, and combines in an innovative and curious way two concepts that at first glance would seem very distant: Bread and Eros . Diletta Sereni explains that the combination of the last number was the most daring and daring: "The spirit of Erotica was to show and test the elasticity of bread as a collector of events and people, to show how far we could go and to show the most unexpected bays of stories related to bread."Through the Articles, Written by Daniele Dodaro, Mattia Carzaniga, Andrea Marcolongo, Martina Merletti, Gianfranco Marrone, Diletta Sereni, Rachel Signer, Irene Soave, Tilde Fornoit turns out that it has never been so sexy and inspiring to talk about bread: It is one of those foods whose scent, noise, crispness and history have to do with sexuality, our sexuality.
Inside the magazine, in addition to Cannizzo's illustrations, it is possible to appreciate the photographs of Giorgia Mannavola, Lewis Potter, Simon 271 And Fontanesi which together with the articles link each story to the topic covered. An unprecedented association involving the reader in the stories intrigues, sometimes disturbs and makes us understand how this food has been an essential element of the story, for example for female masturbation in ancient Greece.
– Giada Ambrosioni, Elena Magnanelli, Melissa Marcello, Sara Meggiolaro, Giulia Pacelli, Francesca Salemi
Article exercise of the course "Digital art and publishing" at IULM – academic year 2021/22