The destination of our long journey to discover the African art scene this time is Uganda, where the 32nd East – Ugandan Arts Trust is located. We interviewed director Teesa Bahana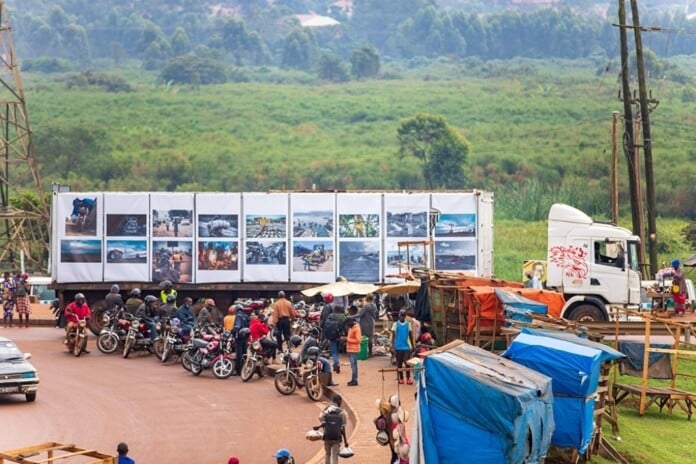 In a difficult country where culture enjoys little state support and where internal tensions put stability to a serious test, 32nd East – Ugandan Arts Trust works to give artists a place where they can meet and complete their education, through a large program of housing and workshops.
The young director Teesa Bahana talks to us about the business without neglecting the problems of today's Uganda.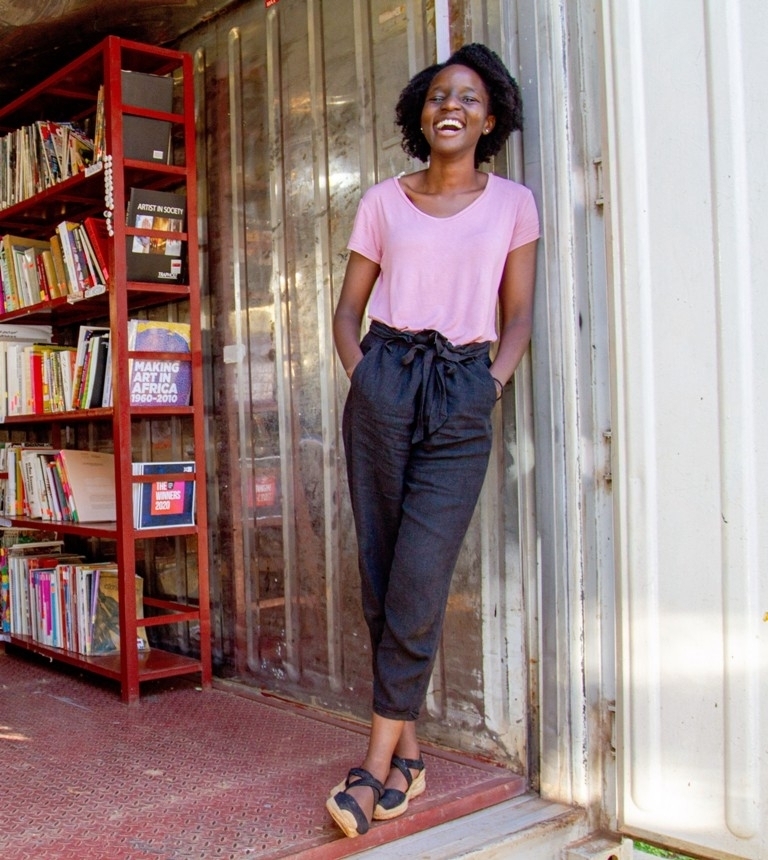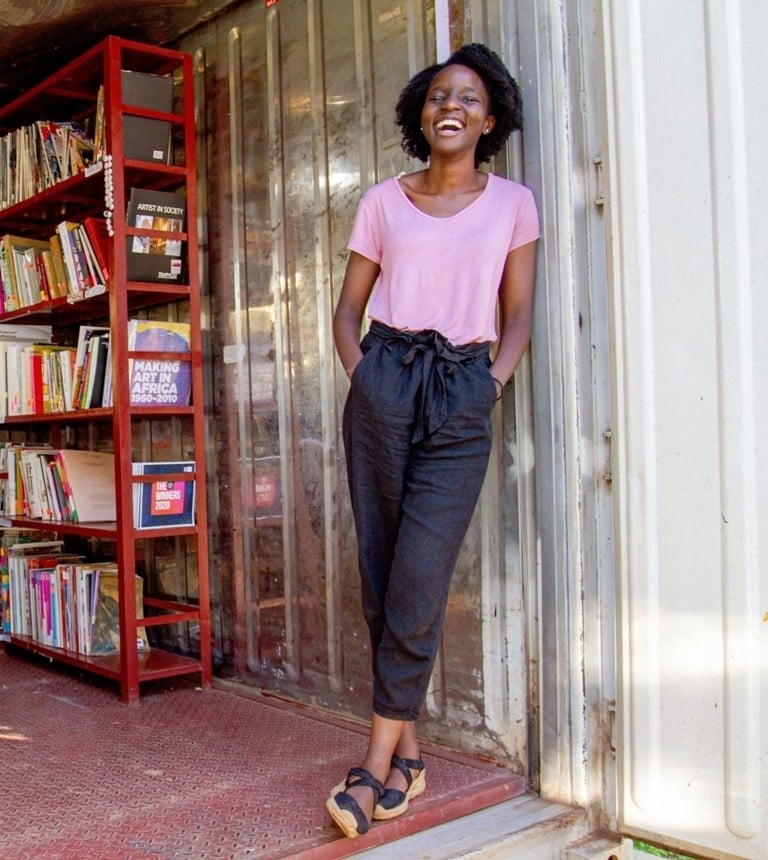 Why was the 32nd East Ugandan Arts Trust born and how is it funded?
32 ° East was created in 2011 as a place to build relationships and share resources and give artists the opportunity to experiment without market pressure. Back then, there was no living space, but thanks to us, many talented artists enjoyed a space where they could express their creativity, also thanks to the library and other didactic tools that we could make available. We currently receive support from companies and foundations such as the Doen Foundation, the Sigrid Rausing Trust, Mimeta, the Outset Contemporary Art Fund and individual private donors.
How would you describe the Ugandan contemporary art scene?
It is a small stage in the sense that there are few exhibition spaces and many artists work indoors. Artists often switch from one expressive language to another and from one discipline to another, making it interesting to follow their development over the years. In any case, the technique remains an important aspect of practice. Uganda also has a tradition of working with bark and paper beads, for which artists like Fred Mutebi and Sanaa Gateja are already famous, while younger ones like Sheila Nakitende rethink the approach to these materials.
How can culture improve conditions for women in Uganda? What is the role of women in Ugandan art? Do they have a career path or do they find "closed doors" and prejudices?
The art scene is predominantly male. Women are not necessarily discriminated against, but they must tolerate male judgment over their creative abilities or submit to the expectations of parents and in-laws about their family obligations. There are girls whose parents do not provide independence, and since many young people still live with their parents until they are married or self-employed, this mindset can have a major impact on a girl's career. Moreover, female artists with children, as happens elsewhere, do not find many opportunities that take into account their status as mothers. And it has a huge impact on their earnings. Despite these barriers, there are many women who have developed careers, exhibited at international art fairs and received awards. Among the artists we had at home, there are some very interesting ones, such as Immy Mali, who explores memory and its preservation through installations and performances, or Stacey Gillian Abe, who over the years has gone from sculpture to photography to painting while exploring strength. and fragility. Finally, Leilah Babirye highlights the historical and contemporary LGBTQ experience through sculpture.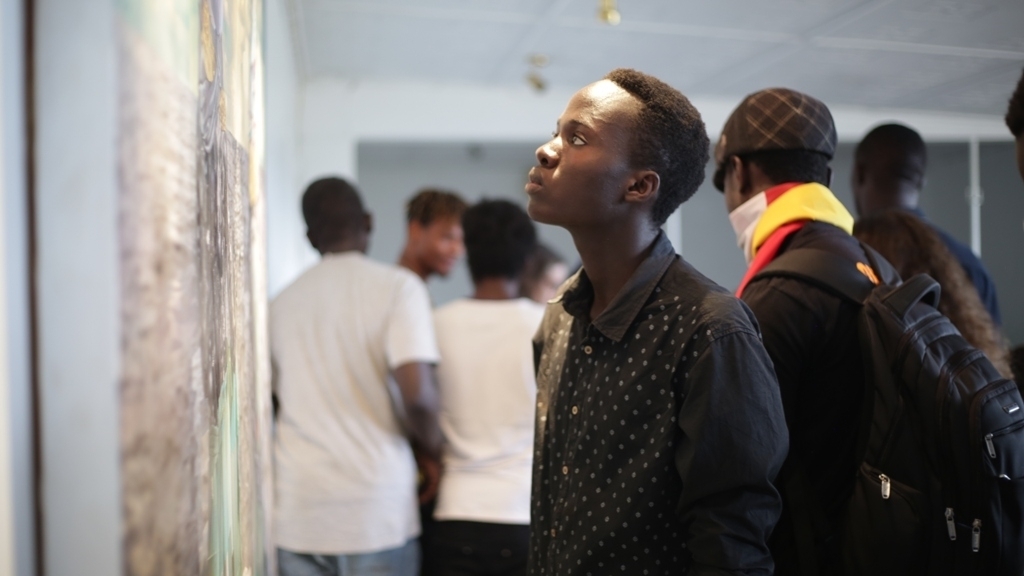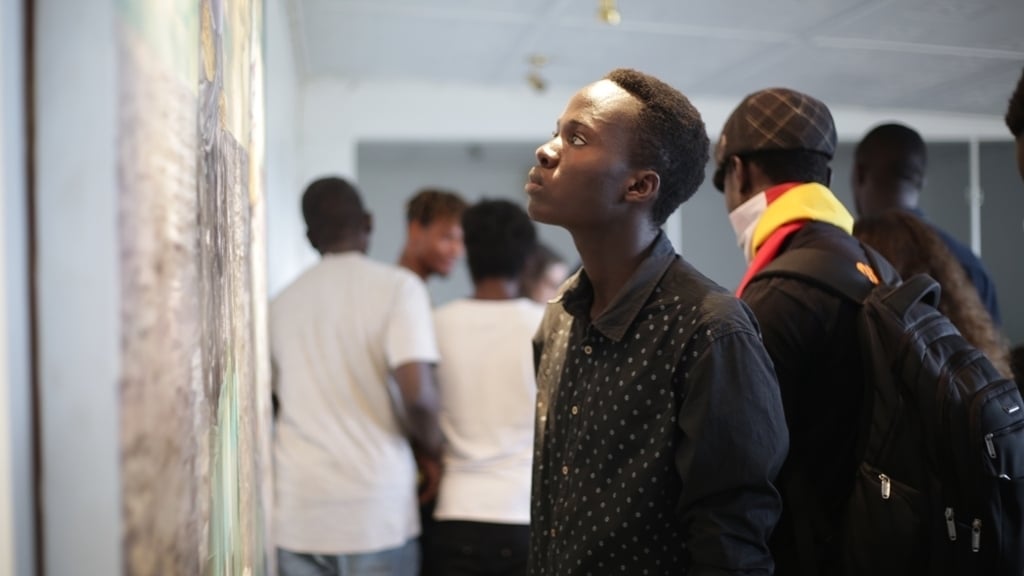 UGANDA, ART AND CULTURE
What is the government doing to support the development of culture?
There is not much support; Funding for artists during the pandemic had very ambiguous distribution criteria and reached very few of them. The government often creates a hostile environment for freedom of expression. Writers and poets like Kakwenza Rukirabashaija and Stella Nyanzi were arrested and tortured for insulting the president or his family under the Computer Misuse Act, which states that anyone who uses digital communications to disrupt the peace or privacy of others commits an offense. It can be understood how a broad interpretation of this law can lead to a serious violation of the right of expression. In addition, cultural events often have to pay high fees to take place, and public demonstrations must first be submitted to the authorities for approval. Therefore, the government could do a lot by removing these barriers.
How strong is neocolonialism in Uganda? Do artists still feel this influence? Do you think a strong national identity can help stop this recurring phenomenon?
Neocolonialism is everywhere. Until the economic structure of our world changes, neocolonialism will be there. Artists are aware of this, not least because what we know about the art world comes mainly from Europe or the United States, and what is considered good art is strongly influenced by it. There are many young people who are graduating in art without knowing many African artists, and yet they can be very talented from a technical point of view. I therefore think that residencies are very important tools for artists to find their voice and understand more deeply who they are and what they want to say, because in these contexts they are encouraged to experiment, not to think about the art market and the final product. , but only to focus on the creative process and experiment with new solutions.
Has 32 ° East developed programs / workshops / exhibitions to reflect on Ugandan identity, to rediscover typical cultural traditions and artistic techniques?
Knowledge of traditions can be a powerful way to understand one's identity and also tell it according to new criteria. For example, in 2014 we hosted a residency for History in Progress Uganda with three artists (Papa Shabani, Achola Rosario and Lwanga Emmanuel), who created illustrations inspired by the captions from Simuda Nyuma, a trilogy from the 30s by Ham Mukasa, who was vizier at Mutesa I's court in Buganda in the south of the country. Mukasa wrote the lives of three kings who ruled Buganda from the 1850s to the 1930s. Within Mukasa's family collection, which includes photographs, books, manuscripts and documents, curator Andrea Stultiens found a list of descriptions of the illustrations. The artists interpreted the captions while staying in East 32nd. History in Progress Uganda has also produced a number of publications which, as written in the preface "they open up opportunities to relate to Uganda's history through photographs". I think projects like this are a powerful way to help us understand colonialism and its continuing impact and hopefully destroy some of the power of neocolonialism.
– Niccolò Lucarelli
https://ugandanartstrust.org/
PREVIOUS EPISODES
Somalia: now rebuilding a country based on art and culture
Morocco and Contemporary Art: Montresso Foundation
Contemporary art in Madagascar. Between Afro-Asian roots and a French imprint
Contemporary Art in Tanzania: The Nafasi Art Room in Dar es Salaam
In Algeria, modern art looks towards the Mediterranean
Art in Angola is young and dynamic
Decolonization, inclusion, social justice. An agenda for contemporary African art
Major projects for the Nigeria of the future, from cinema to contemporary art
In Togo, contemporary art obliterates colonialism
Zambia, where artistic engagement and civil engagement are the same
In South Africa there is the Stellenbosch Triennial: history
In Morocco, photography has a social mission
Uganda, where art is bourgeois conscience
In Rwanda, culture is the glue of national unity
Burundi: art at the forefront of rebuilding the country
Ghana: artists at the forefront of the country's cultural development
Contemporary art in the Seychelles
Contemporary art between Tunisia and the Middle East: Kamel Lazaar Foundation
In Benin, there is a cultural hub to keep an eye on